Business Interruption Claims
Did you have to close your business after a storm or other event? Did you lose revenue? We can help!
In the event that a disaster should impact your business, it may result in your place of work becoming unusable. Losses can be from fire, smoke, water damage, mechanical breakage of large machinery, hurricane, storm or wind damage, etc. Income will not be produced while fixed costs may continue to incur (e.g. rent, utilities, etc.)
During this period of business interruption, whatever income your business would have made cannot be used. Our forensic specialists analyze your historic financial records to determine this unusable income and work hard to speed up the process which gets you paid quickly.
Business interruption coverage also entails:
The cost and expense the business incurs during the period of time that the location is unusable. Again, our forensic specialists will analyze historical financial records to determine these fixed costs.
Expenses that incur while moving to a temporary location to resume business — this has to be proven, and the claimant will get compensation if covered under their policy.
"Extra expenses" that may incur from keeping the location opened for business. Insurers offer this form of coverage to reduce business interruption costs. E.g. If the rental of a piece of equipment was necessary for the business to remain open, this extra expense is covered, as the insurer prefers to pay the extra expense of the rental as opposed to the cost of a shut down.
BUSINESS INTERRUPTIONS DO'S AND DON'TS
DO'S
Do put us in your speed dial or contacts now (954-603-0454).
Do secure your books and records in fireproof cabinets and always back up your computers off site.
Do store disaster recovery plans off-site
Do store your insurance policies and important documents or at least copies thereof off-site
DONT'S
Do not try and settle a business interruption claim without your Public Adjuster.
Do not try and handle all the details of the claim yourself without your Public Adjuster.
Do not spend a second with the insurance company because your talents will be needed finding new space, renting new equipment, reconstructing accounts receivable and payable, relocating your business, hiring new personnel and dealing with the stress of hundreds of daily decisions in addition to keeping your business operating.
Do not sign any contracts with any remediation firms without seeking advice from your attorney. If you insist on hiring a firm then only sign to have them do emergency services. Do not sign a contract to have them do the repairs on your home after the emergency service is completed.They usually have in the fine print a 20% penalty clause for liquidated damages on their contracts and you will have to pay them even if they did not complete any work.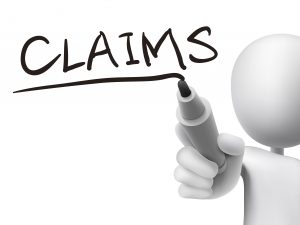 If you were wise enough to purchase business interruption insurance, it will most likely prove to be the most valuable form of coverage your business has. Business interruption claims are very complicated and time consuming to handle on your own. At USA Claims Consultants, we can offer complete claims handling services. Our staff has three decades of experience in handling small and large business interruption claims.
At USA Claims Consultants, we understand that business interruption claim is an extraordinary event and definitely not something you deal with every day.
Bottom Line: We represent you and not the insurance company. Your insurance company's brokers/sales agents handed you a lengthy document that is there to protect them and not you. The agent or broker who sold you your policy represents the insurance company and not you. According to Florida State Statutes, aside from yourself, there are only two entities that can represent you with claims and dealings with your insurance company. Those two are either an attorney or a Public Adjuster (PA).
We don't represent you if we can't win because we don't get paid unless you do!
According to the Florida Legislature's Office of Program Policy Analysis and Government Accountability-OPPAGA, Policy holders who hired public adjusters (PA) for non-catastrophic claims received 574% more money than those who did not hire a PA. Policy holders who hired public adjusters for Hurricane related claims received 747% more money.
Insurance companies have teams of adjusters, engineers, claims managers and preferred contractors that represent their interests.
LET US PROTECT YOURS!
Call us now at 954-603-0454 for more information or feel free to contact us through our simple online form.
We look forward to working on your behalf to help you get the maximum possible settlement of your claim.